It's inevitable. Everyone makes mistakes. Sometimes those mistakes are big, public, and on the record. Until someone discovers time travel, we have to figure out how to navigate life after a mistake has been made. As marketers, it's especially important to handle mistakes well. I've always believed that when you are faced with adversity, it's the only real opportunity to show everyone who you are and what you are capable of. Mistakes happen…but if you follow these 5 steps, you'll be able to handle the mistake swiftly and gracefully to make an elegant recovery.
So here they are…
5 Steps to Follow to Recover From a Mistake: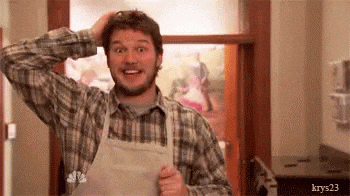 Own it. Right away. Be authentic. Be transparent. Own your mistake and say so across all platforms and in some cases if it's affected certain individuals especially call those people directly. Leave them personal direct messages. Own up early and be consistent in your messaging. Be careful with your wording – you want to apologize and take responsibility for your mistake without sounding defensive. Explanations are fine, but being overly defensive can seem like you are trying to pass the buck.
Answer questions – don't avoid or ignore them. No matter what the question is, give a full explanation without deemphasizing your responsibility. Right now you need to reestablish trust and the best way to do that is to answer all the questions you get honestly and sincerely. You may want to use Hootsuite or another social media dashboard to keep a close eye on multiple platforms at once.
Be visionary. When I was a four-year-old little girl, my mom had these glass angel figurines that I absolutely adored. I would spend hours looking at them and eventually playing with them inside their glass cabinet. Unfortunately, that led to me breaking them…kind of often. The way I would tell her what had happened was that I would hold the broken figure behind my back and ask her: "Do you have a glue gun?" She of course knew what had happened, but she always appreciated that I was trying to come to her with a solution to the problem. When you're taking ownership of a mistake, be sure to figure out how to solve the problem and make it better. At that same time you're apologizing and taking ownership, (which should be immediately when you figure out a mistake has been made) you should create a plan of action. Know how to fix it or, if you can't fix it, know how you will supplement your product or service. It's an opportunity to showcase how much you care and an opportunity to give real value to your customers and those who have been affected.
Act – follow through on your corrective action plan right away and be sure to TELL PEOPLE that you're doing it. Advertise the steps you're taking. Show people that you're dedicated to making it right. Words become empty very quickly without action (and showcasing that action). Show people you are sincere by actually doing what you say you intend to do.
Focus on success – make sure that after a mistake has been made, your marketing mix contains lots of actual success stories. Showcase these success stories once you have advertised that you're owning up and fixing the mistake. Make sure that message has been spread far and wide. Then go heavy onto your successes. If possible, get testimonials from happy customers and add those in. Ideally, if you were able to fix the problem and went above and beyond to make a customer happy, try to demonstrate your value with a customer who was affected and how you turned it from a mistake into a success. (If you're looking for tips on how to write great stories, be sure to check out my previous post: 6 Fundamental Elements of Storyteller Marketing!)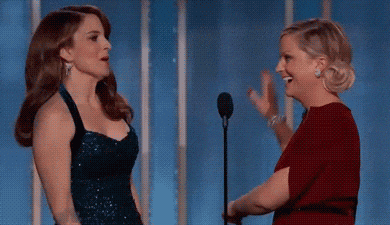 Mistakes aren't easy and they aren't fun, but if you follow those steps you can leverage an unfortunate error into an opportunity to dazzle existing and potential customers. People understand mistakes, but they are turned off by dishonesty, cover ups, and blaming others. Don't fall into that trap – shine with hard work, honesty, and action.
Do you have any bits of advice to add? I'd love to learn about other tips and techniques that have worked for you! Please leave me a comment and we can discuss!